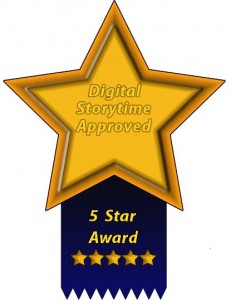 Earlier this year A Fine Musician received a 5-Star rating by Digital Storytime. Fewer than 10% of their 400+ reviews have this honor.
Their site was founded a year ago and to celebrate their 1st birthday, they will be promoting one of their 5-Star reviews on each day of the month of January as well as encouraging readers to vote for their favorite book apps on their site.
To help them celebrate their birthday next month, we will be giving them promo codes for A Fine Musician to give away in their January promotions, so watch out for it!